"Cheyenne Village helps people with disabilities lead happy, healthy and fulfilling lives."
Cheyenne Village is a 501 (c)(3) non-profit organization located in Colorado Springs, Colorado that serves adults with intellectual and developmental disabilities (IDD) in El Paso, Teller and Park Counties.
Learn More About Cheyenne Village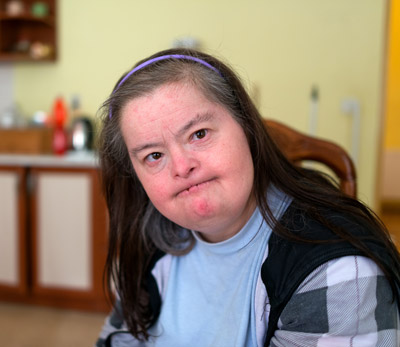 Philosophy
Individuals with intellectual and developmental disabilities (IDD) have value and contribute to the social and economic environment of the community. They are entitled to the same civil liberties as persons without IDD.
Cheyenne Village is dedicated to providing assistance, training and support to all persons consistent with their cultural orientation and individual lifestyle. We ensure, to the best of our ability, that those who cannot care for themselves or need assistance caring for themselves, receive the necessary support.
History
Until the 1970's, children and adults with IDD were hidden from society and many were institutionalized. Peggy Marshall and her husband, Colorado Springs Mayor Andrew Marshall, had a child with IDD, and they wanted a better life for their daughter. Peggy soon found other parents with the same goals. This group of parents changed the course of their children's futures by founding Cheyenne Village in 1971 on the site of historic McLaughlin Lodge in Manitou Springs, CO.
The first 12 residents were taught self care, basic living, and job skills by continuing to operate the lodge along with support from Cheyenne Village staff. Cheyenne Village was the first agency to be licensed by the Colorado Department of Health and Department of Social Services. Early on, Cheyenne Village became a nationally recognized and replicated model.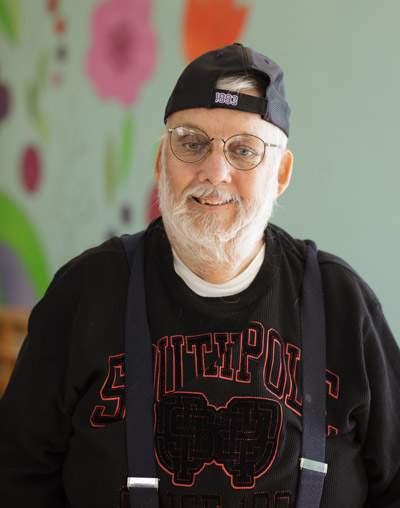 Today, Cheyenne Village serves over 300 individuals with IDD living all across the Pikes Peak Region in group homes, apartments, or host homes.
Because of a solid reputation and sound fiscal management, Cheyenne Village has been able to increase enrollment and expand services in spite of a highly challenging regulatory and funding environment.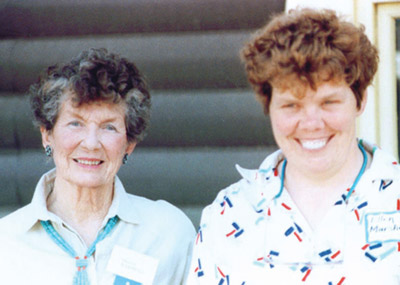 Our Founder, Peggy
"Our beloved founder, Margaret "Peggy" Marshall, passed away on February 26, 2006.
She was a powerful and positive force who worked to improve the lives of adults with intellectual, developmental and physical disabilities. Not only was Peggy the founder of Cheyenne Village and The Villagers Antiques & Collectibles Shop, she was co-founder of the Colorado Springs Fine Arts Center Tactile Gallery and creator of a wheelchair accessible garden that was named to the Smithsonian Institution's Archives of American Gardens.
Peggy remained active on the Cheyenne Village Board of Directors and helped to plan the events celebrating Cheyenne Village's 35th Anniversary. Peggy envisioned Cheyenne Village as a place to help adults with IDD, including her daughter, Ellen, become active members of their community.
Peggy will be remembered as an independent spirit, a crusader, an art lover, a wonderful mom, and an inspiring friend. Our heartfelt appreciation is given to Peggy for the legacy of Cheyenne Village."
Ask Us a Question