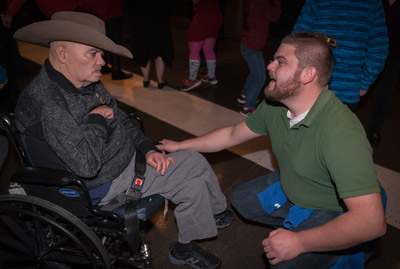 We Love Our Volunteers
Our volunteers play a vital role in the success of Cheyenne Village. We appreciate their service and hope you will consider volunteering too. You can help help adults with developmental disabilities lead happy, healthy and fulfilling lives!

Current Volunteer Opportunities:
Event and Committee Volunteers
Interested in Volunteering? Contact Jeannie: 719-572-7478. Thank you for your interest in Cheyenne Village!
Ask Us a Question