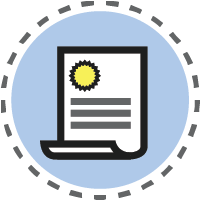 The Cheyenne Village Legacy Society was created to honor our legacy donors who have named Cheyenne Village as a beneficiary in their will or trust, retirement account, charitable gift annuity or charitable trust, or life insurance policy. Cheyenne Village is grateful to acknowledge these special benefactors during their lifetimes.
This special society provides an opportunity for benefactors to make their personal philanthropy a perpetual legacy and an example of generosity for others to follow.  It also creates an infrastructure of lasting support that keeps Cheyenne Village sustainable and prepared to serve future generations.
Your planned gift is easy to arrange, will not alter your current lifestyle in any way, and can be modified to address your changing needs.
If you have named Cheyenne Village in your estate plan, we invite you to become a member of the Cheyenne Village Legacy Society. There is no minimum planned gift amount to be a member of the Legacy Society.
For more information, contact Jeannie Porter at (719) 572-7478.
Ask Us a Question