As Cheyenne Village celebrates its 50th Anniversary, we'd like to share our history with you. We'll be posting different pictures and sharing milestones of the last 50 years with you throughout 2021. We hope you enjoy!
Cheyenne Village was opened on April 1,1971 at the historic McLaughlin Lodge in Manitou Springs, Colorado. The first 12 clients were taught self-care, basic living skills, and job skills with support from Cheyenne Village staff.
Today, Cheyenne Village provides residential services, health and wellness programs, healthcare coordination, supported community connections, group respite, and outreach to over 400 adults with I/DD in the Pikes Peak Region.
Recently, Cheyenne Village decided to expand our services into new neighborhoods and McLaughlin Lodge was no longer meeting our needs. It was sold at the beginning of this year.
We are sad to see it go, but we will hold the last 50 years of memories in our hearts.
Our Founder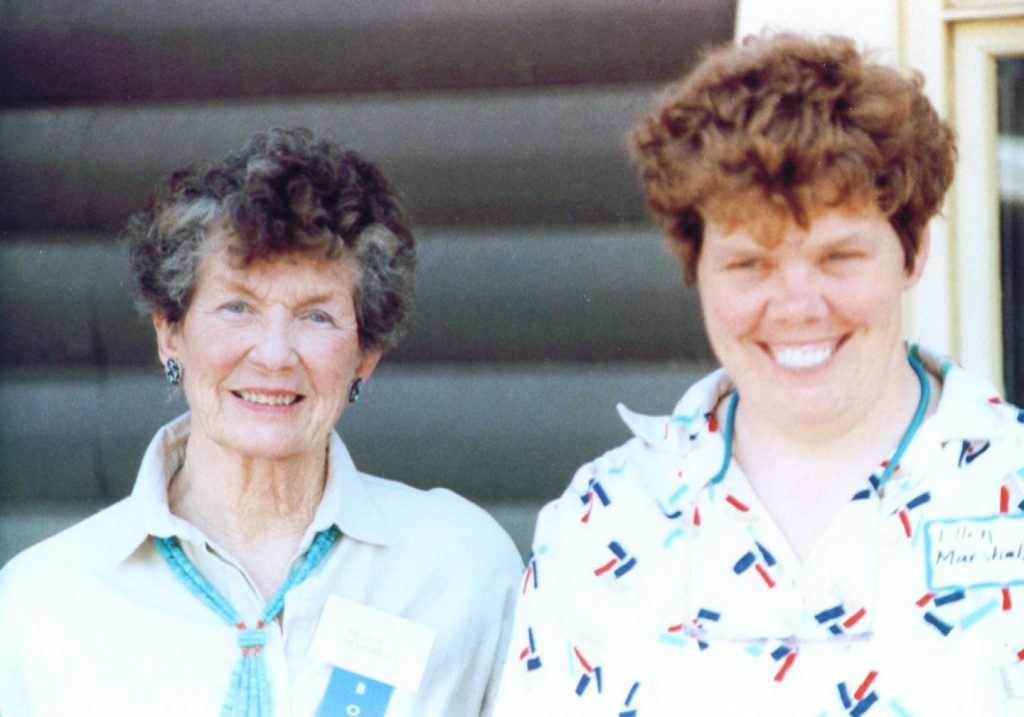 Until the 1970's, children and adults with intellectual and developmental disabilities (I/DD) were hidden from society and many were institutionalized.
Peggy Marshall and her husband, Colorado Springs Mayor Andrew Marshall, had a child with I/DD, and they wanted a better life for her.
Peggy took matters into her own hands and formed a private, nonprofit corporation to establish a training program for adults with I/DD in cooperation with various human services agencies and other concerned parents and citizens.
Cheyenne Village has offered supported employment and day services, both paid and unpaid, since opening in 1971.
This article appeared in 1971 when Cheyenne Village first opened its doors. We've come a very long way since that time. People with intellectual and developmental disabilities are living and working in the community and are no longer referred to with the ugly label retarded.
Today, Cheyenne Village serves over 400 individuals living in various settings, group homes, host homes, apartments, and companion homes all over the Pikes Peak Region.