How We Help Individuals with Disabilities
Access, evaluate, provide
For over 50 years, Cheyenne Village has dedicated itself to providing assistance and support to adults intellectual and developmental disabilities (IDD) in the Colorado Springs, CO and surrounding areas. We develop a personal service plan for each individual serviced by Cheyenne Village.
Here are just some of the services we offer in the El Paso County area.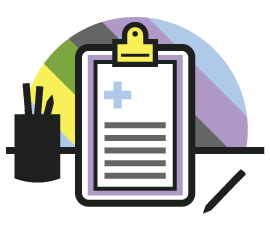 Community Outreach
With Outreach Services, Cheyenne Village staff can:
Identify and assess the needs of:
the individual with IDD
the family
caregiver
Develop a family service plan
Assist in obtaining and coordinating government benefits and other support from the community
Coordinate a complete Health and Safety Assessment for the individual with IDD
For more information about Outreach Services, contact Taylor Cobb at 719-572-7467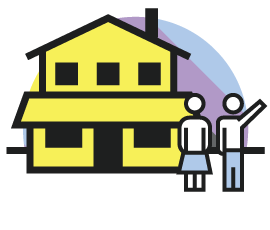 Living Support
Every individual has different needs. We have various methods to provide support to individuals living with intellectual and developmental disabilities.
Apartment Living & Support:
Individuals living alone or with a housemate are supported with Daily Living Activities as needed. Those activities include:
housekeeping
nutrition& meal planning/prep
financial management& budgeting
arranging and/or providing transportation
and other personal safety needs
Our three apartment clusters have on-site staff offices; one of which is staffed 24 hours per day, seven days per week.
Host Home Families & Support:
Some Individual(s) live with a host home family that provides 24-hour support. Individuals have a private bedroom in the home and are included in family activities. Cheyenne Village staff coordinates services and monitors the home.
More Information about our Host Home Family Services:
Supervised Home & Support:
We provide 24-hour staff support in one barrier-free, wheelchair accessible group home. This home provides a private bedroom and common living area for four to six individuals.
To help ensure health and safety needs are met Cheyenne Village Staff provides support with:
personal care & hygiene
nutrition & meal preparation
financial management & budget
Supported Living Services (SLS):
Supported Living Services offers staff assistance for individuals living in the family home or in their own home independently.
These services could include:
personal care
enhanced homemaker
respite
mentorship
Assistance is also available with grocery shopping, money management, and coordinating medical appointments.
Paid Family Caregiver:
Family Caregiver services allow a family member to become an employee of Cheyenne Village whereby the family member is paid to provide care to the family member with IDD via Comprehensive Residential or Supporting Living Services (SLS) funding.
For more information about Paid Family Caregivers: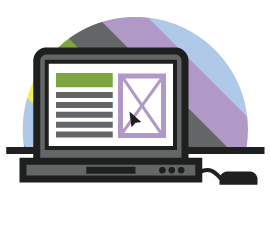 Benefits Coordination
Benefits Coordination:
We ensure that individuals obtain and maintain all benefits for which they are eligible including:
Medicaid
Medicare
Social Security
Food Stamps
LEAP
HUD
Healthcare Coordination:
Our nursing staff manage healthcare needs including:
Acute and chronic medical conditions
Appointments with doctors and specialists
Monitoring medication administration
Supported Community Connections (SCC):
We provide learning opportunities in community settings, which include:
Volunteer/non-profit work
Physical fitness & wellness
Services may be available up to five days a week, Monday through Friday; or flexible, based on individual preferences.
Respite Care:
Respite Care is available through SLS funding and private pay. Respite provides relief time for the regular caregiver to have a break. Respite may be provided by Cheyenne Village employees in the individual's home or in community activities.
Group Respite Program:
The Group Respite program provides a variety of support to individuals 18 and older with IDD who are living alone or with family caregivers. This program meets every Saturday for a day of fun community activities with little or not cost to the individual and their family. This program is available to individuals who are on the Supported Living Services Waiver or private pay. For more information about Respite Group on Saturdays, contact Karen Scannell at
719-572-7471.
Private Pay Services:
We also provide services on a contract basis for private pay. Services are provided in three-hour increments or 24/7 residential services.
Ask Us a Question