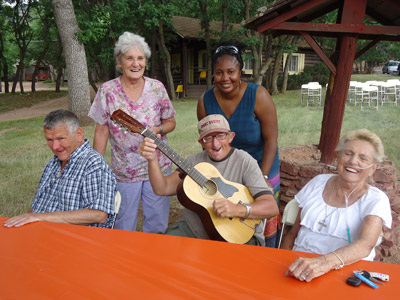 Thank you for your consideration of Cheyenne Village as your provider agency under the Family Care Giver Act. The Family Caregiver Program allows an individual the opportunity to become a paid caregiver to their family member with an intellectual or developmental disability (IDD) by becoming an employee of the agency.
Family Caregivers may provide Home and Community Based Services (HCBS) in the Comprehensive Waiver for Individual Residential Services & Support, HCBS Supported Living Services Waiver Personal Care, Homemaker, Enhanced Homemaker, and Mentorship services. Cheyenne Village does not offer for Supported Community Connections. Family Care Givers will be paid on an hourly based on tasks outlined in the Family Caregiver's Service and Support Plan (ISSP).
Family Caregivers are employees and subject to all the requirements including applications, interviews, pre-employment screenings i.e. criminal and driving background checks, employment references, etc. Family Caregivers are subject to all the requirements in Cheyenne Village Policies and Procedures and the Employee Handbook including required orientation and training.
They are subject to FICA, Federal and State Taxes. Family Caregivers are part time employees and are not eligible for benefits.
Family Caregiver Program Requirements:
Housing and Living Environment
Provide a home for the individual receiving services
Maintain the home by meeting Housing and Urban Development (HUD) Quality Standards .
Be responsible for routine and ongoing household upkeep and maintenance
Possess a computer with internet access for documentation.
Allow Cheyenne Village staff, TRE staff, IDT members and DDD staff to access the home during reasonable times, on an announced or unannounced basis, for the purpose of providing services and monitoring services, the living environment and the individual's records.
Ask Us a Question