Outreach Services:
With Outreach Services, Cheyenne Village staff can:
Identify and assess the needs of:

the individual with IDD
the family
caregiver

Develop a family service plan
Assist in obtaining and coordinating government benefits and other support from the community
Coordinate a complete Health and Safety Assessment for the individual with IDD
For more information about Outreach Services, contact Connie Barrick at 719-572-7457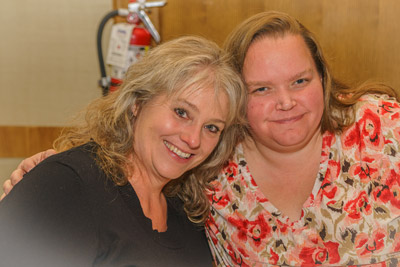 Group Respite Program:
The Group Respite program provides a variety of support to individuals 18 and older with IDD who are living alone or with family caregivers. This program meets every Saturday for a day of fun community activities with little or not cost to the individual and their family. This program is available to individuals who are on the Supported Living Services Waiver or private pay. For more information about Respite Group on Saturdays, contact Karen Scannell at
719-572-7471.
Respite Care:
Respite Care is available through SLS funding and private pay. Respite provides relief time for the regular caregiver to have a break. Respite may be provided by Cheyenne Village employees in the individual's home or in community activities.
Family Caregiver:
Family Caregiver services allow a family member to become an employee of Cheyenne Village whereby the family member is paid to provide care to the family member with IDD via Comprehensive Residential or Supporting Living Services (SLS) funding.
Ask Us a Question